1 / 6 pages
>>
2018.03.18 Sunday
waste material
2018.01.11 Thursday
loomo
映画でみたような風景が、この先数年で日常になるのかもなぁ。
The scenery as seen in the movie may become everyday in a few years.
2017.09.01 Friday
connect
2017.08.29 Tuesday
work shop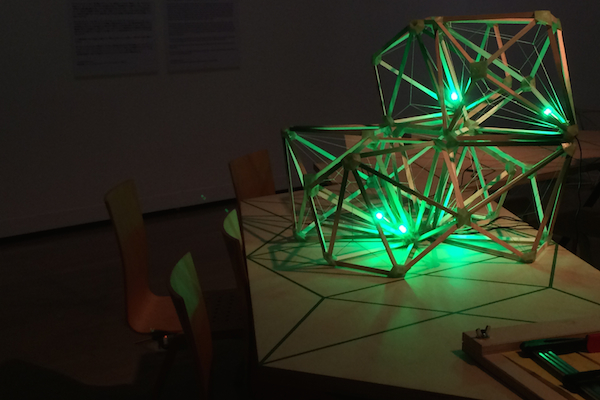 Green lightのワークショップに参加した。
Green lightは、オラファー・エリアソンとTBA21(オーストリアの現代美術館)で開始された共同プロジェクト。
このワークショップでは、紛争や人権侵害などから自身の生命を守るためにやむを得ず母国を追われてしまった人々の状況知り、社会の中の居場所・拠り所について考え、多様なバックグラウンドを持つ人々が共生する現代社会の『わたしたち』の姿を改めて確認し、背景の異なる人々と共に生きる環境づくりが社会の豊かさにつながる可能性について考える。
ワークショップはウィーン、ヒューストン、ヴェネチアと巡り、横浜へやって来た。僕は昨年このプロジェクトにドネイトしていたのだけれども、ニューモデルのGreen lightの組み立てでは、紐を付ける作業がちょっとだけ手こずる。でもこうして出来上がったときは、やっぱり嬉しい。
横浜トリエンナーレの期間中にまだ数回開催されるので、行かれる方にはぜひおすすめしたい。(※事前予約制)
I participated in the Green light workshop.
Green light is a collaborative project started with Olafur Eliasson and TBA 21 (Museum of Contemporary Art in Austria).
In this workshop, we will inquire about the situation of refugees who have been forced to pursue their homeland in order to protect their own lives from conflict and human rights abuses, and about the whereabouts and sites in society. We once again confirm the appearance of "us" in modern society where people with diverse background coexist, and think about the possibility that creating an environment that lives with people with different backgrounds will lead to social affluence.
The workshop came over to Vienna, Houston, Venice and came to Yokohama. I had been donating to this project last year, but the work of attaching a string is a little difficult to assemble the green light of the new model. I am glad when I finish it. It is still held several times during the Yokohama Triennale, so I'd like to recommend it. (※You need a reservation.)
2017.07.11 Tuesday
weiwei's message
2017.03.07 Tuesday
diamond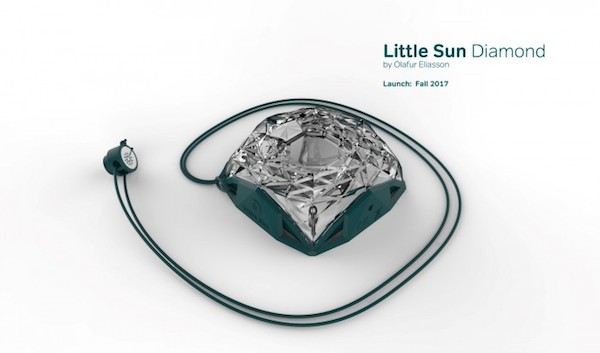 Little Sunに新しい仲間。今年の秋から加わるそうー。
A new item is added to Little Sun. Release this fall.
2017.02.17 Friday
taxi
2016.11.24 Thursday
autopilot
2016.11.09 Wednesday
artificial intelligence
気まぐれになるところがイイー。
He is a whim!
2016.08.06 Saturday
pigeon