Entry:
<<
main
>>
2017.10.31 Tuesday
windows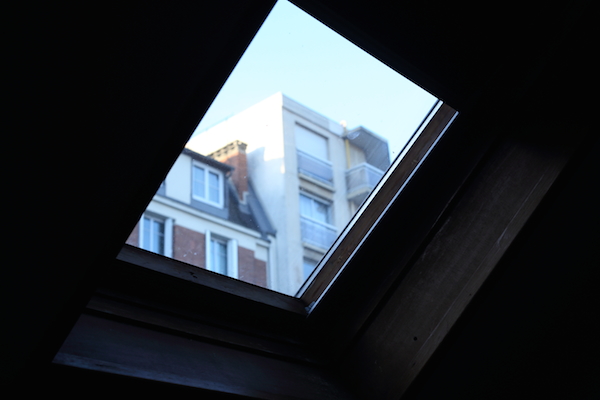 肌寒さで目が覚めると、少し開いた天窓から風が入っていた。
消し忘れたテレビから母国語でない言葉が溢れる。僕はしばらくぼーっとしながら、この窓から見える爽快に晴れた景色を眺めていた。シャワーの出が悪い屋根裏部屋だったけど、小銭入れにあったコインは全部置いて出て行った。
When I awoke with chilly weather, wind was blowing through a slightly opened skylight.
French language is overflowing from TV which forgot to turn off the switch. I was dazed for a while, I was looking at the refreshingly sunny view from this window. Although it was an attic room with a poor shower, I left all the coins that were in the coin purse.
|Comment