Entry:
<<
main
>>
2018.09.29 Saturday
giverny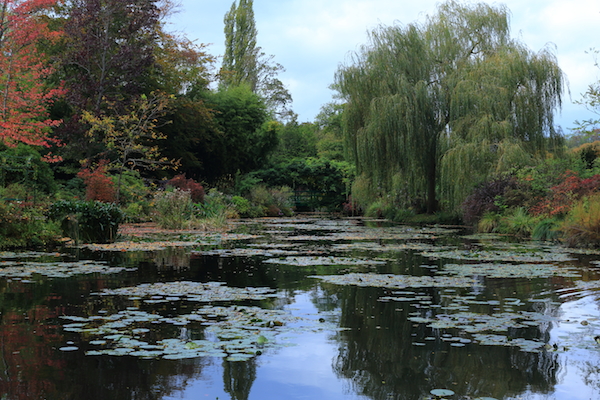 パリから電車とバスを乗り継いでおよそ1時間ほど、クロード・モネの終の住処に辿り着いた。
画家として大成した後、この場所の土地を購入して住まいもアトリエも整えた。そのとき川から支流も引いてこの池をつくったのだそう。すべて絵を描くために。
池の向かいある庭園は、閉園間際の10月でも花と緑で溢れ、鳥や虫達の楽園のようだった。Stephen Shoreをはじめ、多くの写真家を魅了した場所。
About a hour after transferring a train and a bus from Paris, I reached the house of Claude Monet.
After a great success as a painter, he purchased the land in this place and set up his residence and atelier. At that time he took a tributary from the epte river and created this pond. Everything is to draw a picture.
The garden opposite the pond was full of flowers and greenery in October just before the closure, like a paradise of birds and insects. Places that attracted many photographers including Stephen Shore.
|Comment