Entry:
<<
main
>>
2018.10.14 Sunday
reversible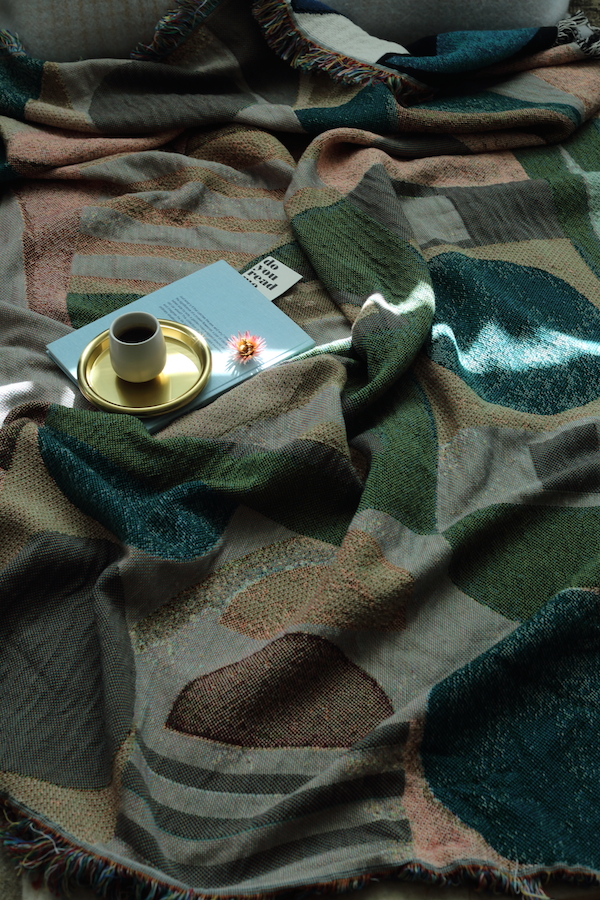 裏と表で別の表情を持つ、ブランケット。
赤・青・黄・緑・白・黒。植物染料の穏やかな色で染め上げた糸を複雑に組み合わせ、豊かな織模様と色合いを生み出している。表面をよく見ると、子供頃に間近で見たブラウン管の画面のように絶妙な色合いが見てとれる。こんなにも複雑な織り機の技術が200年以上にも前に生まれていたことにも驚いてしまう。
裏と表。
改めて見比べてみると、この写真に映る裏面側は、時間越えて存在する遺跡のようにも見える。過去と未来の両方の時間を持っているようなブランケット、"Reversible"
A blanket with a different face on the back and front.
Red · blue · yellow · green · white · black. It complicates combining yarn dyed with a gentle color of plant dye, creating a rich texture and hue. When looking at the surface, you can see exquisite colors like a TV screen you saw close up at childhood. I am also surprised that such a complicated weaving machine technology was born before 200 years ago.
Back and table.
When I compare it again, the back side reflected in this picture seems like a ruin that exists over time. A blanket that has both past and future times, "Reversible"
|Comment