Entry:
<<
main
>>
2012.12.16 Sunday
advertisement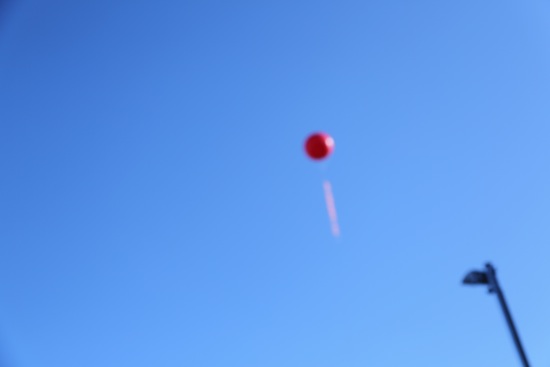 自宅の近所に新しくファミレスがオープンした。
通りを行き交う人々の指差す方向を見上げると、大きなアドバルーン。
子供の頃には、よく見た光景。
広告方法は、個人的にはデジタルな方法が多く見える。けれど、地域に密着するファミレスには
こういったアナログな方法が、一番効果がある広告なのかもしれない。
便利になりすぎて、見落としてたな。
The restaurant opened newly in the neighborhood of my house.
When I look up at the direction where people who go back and forth point
at a passage,it is a big advertising balloon.
The spectacle often seen as a child.
As for the advertising method, many digital methods look individually.
However, in the restaurant stuck to the area, I think that such analog
methods may be the most effective advertisements.
Becoming world convenience too much, I had overlooked such methods.
|Comment
通りすがりさま。
コメントありがとうございます。
そうだったのですね。ヘリウムガスの高騰は
知りませんでした!おっしゃるように、変わるモノが出てくるかもしれませんね。個人的にはアドバルーンは残ってもらえたらイイな、って思ってもいます。
Posted by: black&white |at: 2012/12/20 5:48 PM ご存じですか?
アドバルーンを揚げる為のヘリウムガスが高騰してるみたいですよ。
近い将来アドバルーンに変わるモノが出てくるかもしれませんね。
Posted by: 通りすがり |at: 2012/12/17 1:00 PM