Entry:
<<
main
>>
2013.09.11 Wednesday
rose hip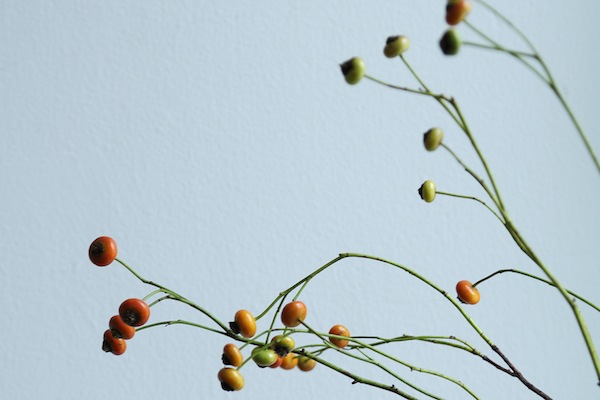 『季節的に、これかな。』
花に疎い僕は、店主におまかせが多い。バラの実だそうだ。
花瓶に入れると、確かに秋の雰囲気。1人で驚嘆...。笑
"If you want to decorate a flower at the present season, I recommend this. "
Since I am not knowledgeable about a flower, I follow a storekeeper's advice in many cases. It is said that it is rose hip. When it puts into a flower vase, to be sure, it is the atmosphere of autumn. I wondered ...
|Comment